This webinar will provide an overview of the green solutions for E&M industry in Hong Kong. These green solutions will significantly increase energy efficiency in global industrial sector, reduce energy demand, optimise production efficiency, improve environmental compliance, and enhance corporate sustainability efforts.
An overview of the CIC Green Product Certification will be delivered to encourage the implementation of green procurement in the industry. Five distinguished product suppliers will also share their cases on green E&M products with a view to bringing positive impacts to the environment and the wellbeing of users.
(1) Welcome Speech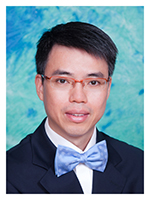 Speaker: Dr Pachu LEUNG, Chairman, Hong Kong Air Conditioning & Refrigeration Association (HKACRA)
Dr Pachu LEUNG was elected as the Chairman (2022-2024) of the Hong Kong Air Conditioning and Refrigeration Association Limited (HKACRA) in July 2022 at the Annual General Meeting.
HKACRA is a leading professional trade association in Hong Kong, representing over 200 company members from the air conditioning and refrigeration industry. It provides key technical and policy advisers and assists various government departments and industry stakeholders to formulate industrial standards, policy advice, legislation requirements, advanced technology development and general specifications in air conditioning and refrigeration systems.
Chairman Pachu LEUNG is currently the Managing Director of Welcome Air-Tech Ltd. Dr LEUNG is a Chartered Engineer in the Engineering Council of the UK and his company is having factories and offices in Malaysia and China, serving Asia and Australia markets. He got several patents and invented VRF Radiant Panels which might be one of the most energy efficient and comfortable air conditioning systems. Besides, most recently, he introduced the Intelligent Integrated BS Modules that would become the next generation of the industrial standard of MiMEP.
(2) Cooling Tower System Design and ESG Criteria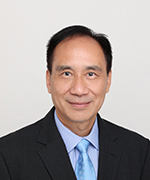 Speaker: Mr Simon KWOK, Manager, The Jardine Engineering Corporation Ltd (JEC)
Mr Simon KWOK is a key member of The Jardine Engineering Corporation sales team. In this CIC Green Product Certificate Scheme, he proficiently achieved platinum rating for a cooling tower product for which JEC is the principal supplier.
Simon began working in the HVAC industry after he has joined JEC in 1984. He has worked extensively on various building equipment & products including cooling towers, chilled beams, ventilation fans, boilers and filtration & automatic tube cleaning systems. Recently, he is working on an HVAC system for projects such as Tseung Kwan O Desalination Plant and Organic Waste Treatment Facilities, covering product, system and solution offerings.
(3) Design A Green AHU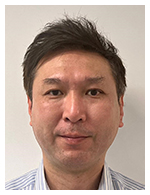 Speaker: Mr Tony NG, Assistant Director, Welcome Air-Tech Ltd. (Saiver)
Mr Tony NG has over 25 years experience in the HVAC industry and specialises in various air side equipment. He has worked extensively on different Integrated AHU or EC AHU designs in various projects. He currently holds the position of Assistant Director at Welcome Air-Tech Ltd.
(4) Beyond Energy Saving - Intelligent Fan Coil Unit (iFCUTM)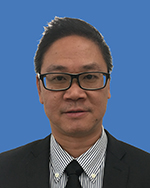 Speaker: Mr Alvin LAI, Manager, REC Green Technologies Co., Ltd.
Mr Alvin LAI is the Manager of REC Green Technologies Co., Ltd. of REC Group. REC Green Tech specialises in energy-conserving solutions, including iFCU™ and AI Energy Optimisation for HVAC System and others. He has over 25 years experience in HVAC system installation projects and energy-saving solution development and application. Alvin would share the application and energy saving performance of iFCU™.
(5) Platinum Rated Trane CenTraVac Chiller@R514A Application in Award Winning Government Project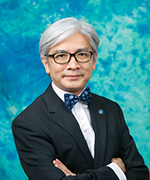 Speaker: Mr KT CHEUK, Assistant General Manager, Trane Hong Kong
Mr K T CHEUK is the Assistant General Manager of Trane Hong Kong. He has over 30 years of experience in the engineering industry and specialises in building energy management, building sustainability development, building retro-commissioning, HVAC system optimisation, and building sustainability development.
Mr CHEUK holds a bachelor's degree in the UK and a master's degree in HK. He is currently a fellow member of the Hong Kong Institution of Engineers (FHKIE), Chartered Institution of Building Services Engineers (FCIBSE) and Institution of Mechanical Engineers (FIMechE), Chartered Environmentalist (CEnv), Certified Energy Manager (CEM), and Certified Energy Auditor (CEA). He currently practises his profession as Registered Professional Engineer (RPE BSS & MCL), BEAM Professional (BEAM Pro) and LEED AP BD+C in Green Building Industry, Registered Energy Assessor (REA) under the Buildings Energy Efficiency Ordinance and Authorized Signatory (AS) in Minor Works & Ventilation Works under Buildings Ordinance.
(6) Pump Selection with an ESG Approach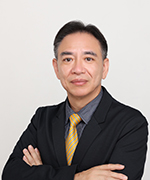 Speaker: Mr John MA, Manager, The Jardine Engineering Corporation Ltd. (JEC)
Mr John MA has over 35 years of experience in dealing with pump business and being a specialist in HVAC pump application and water-side system. He acquired his academic qualification from Hong Kong Polytechnic before joining JEC. Recently, he is working on an HVAC system for projects such as Tseung Kwan O Desalination Plant and Kai Tak District Cooling System.